Additional information
| | |
| --- | --- |
| Weight | 2 lbs |
| Dimensions | 6 × 2 × 9 in |
The newest thriller in the #1 New York Times, #1 Wall Street Journal, and #1 Publishers Weekly bestselling series!
Across Europe, a secret organization has begun attacking diplomats. Back in the United States, a foreign ally demands the identity of a highly placed covert asset. In the balance hang the ingredients for all-out war.
With his mentor out of the game, counterterrorism operative Scot Harvath must take on the role he has spent his career avoiding. But, as with everything else he does, he intends to rewrite the rules—all of them.
In Spymaster, Scot Harvath is more cunning, more dangerous, and deadlier than ever before.
If you have never read a Brad Thor novel, this is the place to start!
Compare Mark with Amazon Hardcover Price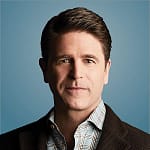 Welcome to my Amazon author page. My newest thriller, DEAD FALL will be published on July 25 and is now available for preorder.
I tell people that my books are like the James Bond movies, you don't need to have seen any of the prior films to hop right in and enjoy the latest.
If you're interested in a chronological list of my novels, it can be found under the "Books" section of my website, BradThor.com. While there, I hope you will enjoy the array of terrific bonus material I have created for you. From spotlights on exciting international locations to features on the guns, gadgets, and gear my characters use, there is something for everyone.
Happy reading!