Additional information
| | |
| --- | --- |
| Weight | 2 lbs |
| Dimensions | 6 × 2 × 9 in |
Sins of the Fathers by J. A. Janice
Seattle investigator J. P. Beaumont is drawn into an intriguing, and shockingly personal, case in this superb tale of suspense from New York Times bestselling author J. A. Jance.
Former Seattle homicide cop, J. P. Beaumont, is learning to enjoy the new realities of retirementdoing morning crossword puzzles by a roaring fireplace; playing frisbee with his new dog; having quiet lunches with his still working wife.But then his pastcomes calling.
When a long ago acquaintance, Alan Dale, shows up on Beaus doorstep with a newborn infant in hand and asking for help locating his missing daughter, Beau finds himself faced with an investigation that will turn his own life upside down by dragging hisnone-too-stellar past onto a roller-coaster ride that may well derail his serene present.It turns out that, even in retirement. murder is still the name of J. P. Beaumonts game.
Compare Mark with Amazon Hardcover Price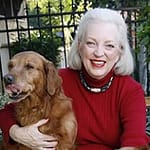 J.A. Jance is the New York Times best selling author of 46 contemporary mysteries in four different series.
A voracious reader, J. A. Jance knew she wanted to be a writer from the moment she read her first Wizard of Oz book in second grade. Always drawn to mysteries, from Nancy Drew right through John D. McDonald's Travis Magee series, it was only natural that when she tried her hand at writing her first book, it would be a mystery as well.
J. A. Jance went on to become the New York Times bestselling author of the J. P. Beaumont series, the Joanna Brady series, three interrelated thrillers featuring the Walker family, and Edge of Evil. Born in South Dakota and brought up in Bisbee, Arizona, Jance lives with her husband in Seattle, Washington, and Tucson, Arizona.
Jance is an avid crusader for many causes, including the American Cancer Society, Gilda's Club, the Humane Society, the YMCA, and the Girl Scouts. A lover of animals, she has a rescued Dachshund named Bella.