Additional information
| | |
| --- | --- |
| Weight | 2 lbs |
| Dimensions | 6 × 2 × 9 in |
One Good Deed by David Baldacci
In this fast-paced historical thriller, the #1 New York Times bestselling author introduces Archer, a WWII veteran forced to investigate a small-town murder — or risk returning to prison.
It's 1949. When war veteran Aloysius Archer is released from Carderock Prison, he is sent to Poca City on parole with a short list of do's and a much longer list of don'ts: do report regularly to his parole officer, don't go to bars, certainly don't drink alcohol, do get a job — and don't ever associate with loose women.
The small town quickly proves more complicated and dangerous than Archer's years serving in the war or his time in jail. Within a single night, his search for gainful employment — and a stiff drink — leads him to a local bar, where he is hired for what seems like a simple job: to collect a debt owed to a powerful local businessman, Hank Pittleman.
Soon Archer discovers that recovering the debt won't be so easy. The indebted man has a furious grudge against Hank and refuses to pay; Hank's clever mistress has her own designs on Archer; and both Hank and Archer's stern parole officer, Miss Crabtree, are keeping a sharp eye on him.
When a murder takes place right under Archer's nose, police suspicions rise against the ex-convict, and Archer realizes that the crime could send him right back to prison . . . if he doesn't use every skill in his arsenal to track down the real killer.
Compare Mark with Amazon Hardcover Price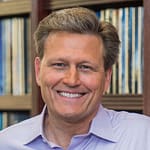 David Baldacci has been writing since childhood, when his mother gave him a lined notebook in which to write down his stories. (Much later, when David thanked her for being the spark that ignited his writing career, she revealed that she'd given him the notebook to keep him quiet, "because every mom needs a break now and then.")
David published his first novel, ABSOLUTE POWER, in 1996. A feature film followed, with Clint Eastwood as its director and star. In total, David has published 44 novels for adults; all have been national and international bestsellers and several have been adapted for film and television. His novels have been translated into over 45 languages and sold in more than 80 countries, with 150 million copies sold worldwide. David has also published seven novels for younger readers.
David is also the cofounder, along with his wife, of the Wish You Well Foundation, a nonprofit organization dedicated to supporting literacy efforts across the United States.